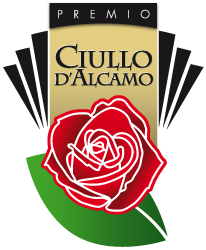 Reasons and Prize's
PREMIO CIULLO D'ALCAMO 2023
FRANCESCO LAURIA
(Lawyer)

An outstanding lawyer and distinguished speaker, Francesco Lauria practiced the legal profession for over half a century, with balance and dignity. Always generous and attentive to the ideas and needs of young people, he has been a point of reference for many generations of lawyers. He has embodied the role of a serious, competent and experienced professional who has constantly been keen on incessantly protecting the rights of citizens before the judicial institutions. His authority and undisputed skills have made him an example of commitment and excellence. He has been able to combine humanity with legal doctrine and solid practical sense. Profoundly devoted to the practise of his function, he still works in his law firm.
ROCCO CASSARA'
(Lawyer)

Mr. Rocco Cassarà, a distinguished criminal lawyer, is one of the most respected professionals in the Trapani area and beyond. His brilliant career began in 1965, and continues today with tenacity and ongoing commitment, in the law firm that he leads, from which esteemed lawyers have emerged. The experience, dedication, balance, constant availability and constructive spirit that characterize his attitude have determined the unanimous admiration and respect that he receives by his colleagues and the juridical society as a whole.
A cultured and refined jurist, he has a fabulous skill in combining eloquence with clarity of language. He held the prestigious role of president of the Criminal Chamber at Trapani's Tribunal.
Being deeply attached to his roots, with his activities and actions Rocco Cassarà has contributed to enhance, develop and improve our city and its territory.
PREMIO CIULLO D'ALCAMO 2022
ERNESTO DI LORENZO
(Writer)

The 2022 edition of the Ciullo d'Alcamo Prize has been awarded to Ernesto Di Lorenzo, for having constantly promoted an acute reflection on historical, social and cultural issues, as a journalist, writer and publisher, particularly focusing on improving the public awareness with grace, consideration, politeness, refinement and fair play. A stable point of reference for his numerous initiatives, his approach combines a deep knowledge of the facts and the defense of our society, with a particular attention to the history of Alcamo and to its young citizens.
LEONARDO GIORDANO
(Archpriest)

The Ciullo d'Alcamo Prize has been assigned to Monsignor Aldo Giordano, Archpriest of the Mother Church of Alcamo, the Santa Maria Assunta Cathedral, for having continuously exercised a positive and proactive role in our city, constantly making the voice of the Church heard, with particular attention to social problems and to the less wealthy people. Gifted with an extraordinary personality, Monsignor Giordano has always been appreciated for his humanity, altruism and uncommon spirit of sacrifice constantly in favor of the community, and for having continuously and considerably promoted the progress of solidarity, volunteering and culture.
PREMIO CIULLO D'ALCAMO 2021
ALDO LA MONICA
(Architect/Graphic Designer)

The architect Aldo La Monica, graphic designer, has constantly demonstrated attention, collaboration and availability for the activities carried out in the city of Alcamo and in the neighboring countries. His art has the gift of appropriateness, that is, of the solid relationship between meaning and sign, supported by the great work of study, research and experimentation that demonstrates great competence and skill. Inherent in the personality of the award winner are change, innovation and modernity, terms that are sometimes painful, sometimes necessary, sometimes beneficial, but that smell of the future, absolutely projected towards the "Open Future" theme.
PREMIO CIULLO D'ALCAMO 2020
SALVATORE BENENATI
(Politic)

Sensitive teacher and gentleman politician, he has always shown love and passion for culture in his work, working for its best diffusion and for constructive cooperation between the different artistic realities of our territory.
PREMIO CIULLO D'ALCAMO 2019
SALVATORE CAMPO
(Musicista - Percussionista)

A very well know percussionist from Alcamo, for many years Salvatore Campo experienced several collaborations with foreign musicians, thus acquiring great skills - to the extent that he is now considered a reference for didactis and the Dalcroze and Orff methods.
As a timpanist, he worked with the most famous orchestra conductors, including Muti, Maazel, Termirkanov, Berio, Sinopoli, Pappano, Inbal, and others. He took part in four editions of "Pavarotti & Friends". Currently, he collaborates with several important orchestras, such as the Santa Cecilia National Academy, the orchestra of RAI's Turin division, the Orchestra del Cinema of Rome, the Sinfonietta Orchestra of Rome.
With his musical talent and enormous teaching competence, Salvatore Campo has long been a valuable support to the cultural activites of the Amici della Musica Association of Alcamo.
ENZO DI FRANCO
(Pittore)

Enzo Di Franco is a renowned painter from Alcamo who has managed to independently build his own peculiar style and a captivating expression technique.
He represented the city of Alcamo wordwide, and honoured the Amici della Musica Association with several valuable collaborations. He is an artist with a sensitive soul, willing to donate memories to the future through Art, because – to quote his own words, "No future, nor present, can exist without memories".
MARIA MESSINA
(Preside)

This Award has been bestowed on the legendary Headmaster of the Vito Fazio Allmayer Teacher Training Secondary School of Alcamo, and long-time President of Unitre , as a recognition of her hard work in the cultural and social fields, and for her capability to involve people of all ages including the youth and the elderly - in all the expressions of true Arts.
FRANCO MILANO
(già Dirigente Comunità Europea)

For several decades, Franco Milano has been an official at the European Commission, where – as an expert on development economy – he has encouraged and spurred several business internationalization processes, with particular regard to Sicily's wine industry.
Before many others, he understood the importance to always intertwine culture, tourism and gastronomy when promoting Sicily and creating new job opportunities, as these are this land's peculiar features.
Franco Milano has always supported the development of the cultural activities of the Amici della musica Association in a proactive manner.
PRIZE CIULLO D'ALCAMO 2018
ALFONSO GIORDANO
(Magistrato)

Alfonso Giordano, former President of Palermo's Court of Assizes - which from February 10, 1986 to December 16, 1987 tried an astonishing number of criminals in the first maxi-trial against mafia - is son to Stefano Giordano, who was the First President of Palermo's Court of Appeal in 1948-49 (a position that he himself held from 1996 to 2000), and grandson to a physician and scholar whom he was named after. It was in the fortified courtroom purposely built for the maxi-trial, that Alfonso Giordano uninterruptedly read a historic 53-page verdict, without making a single break for one hour and a half, after a one-month-and-five-day-long discussion with the other judges. During the 36 days that led to the ruling, he lived together with renowned judge Pietro Grasso and six members of the Jury, locked in a council chamber, with no contact whatsoever with the outside world, reaching a judgment that inflicted a total of 2,665 years of imprisonment, 19 life sentences and 114 acquittals. Thirty years after that verdict, which represents a milestone in the history of Italy and changed the fight against mafia forever, we wish to demonstrate our deepest gratitude to this man, who deserves our full respect for his moral and ethical value, and to whom we all should say: Thank you!
| | |
| --- | --- |
| | |
ANTONIO BONURA
(Brigadiere Generale dell'Esercito Italiano)

For several years now, Superintendent General Antonino Bonura has being efficiently and dynamically collaborating with our Association, offering his advice and suggestions, thus allowing for the growth and dissemination of our musical activities not only in our land, but also in Italy and abroad.
PRIZE CIULLO D'ALCAMO 2017
FRANCO FODERÀ
(Art Director of the Amici della Musica Association of Alcamo)

Franco Foderà has been the Art Director of our Association since the Association was established in 1986. He is a talented composer, a renowned performer, and a famous teacher, and has given an outstanding contribution to the cultural and musical growth of our Association.
CLAUDIO MONTESANO
(Piano teacher)
Renowned musician Claudio Montesano was the director of the Arturo Toscanini Higher School of Music in Ribera. Endowed with excellent and appreciated managing and communicative skills, he has always been proactive, determined and committed in numerous cultural activities organized by our Association in Italy and abroad.
SERGIO AMENTA
(President of the Don Rizzo Bank in Alcamo)

After having chaired a College of Auditors for quite some time, renowned manager Sergio Amenta is now the managing director of the Don Rizzo bank of Alcamo. Since 1998 he has always supported our Association's activities, totally confident of the many opportunities and the prestige that the Opera Singing Contest offers to our city.
PRIZE CIULLO D'ALCAMO 2016
GIOVANNI ARNONE
(Special Commissioner of the Municipality of Alcamo)

Since he was appointed Special Commissioner, Giovanni Arnone has always worked with dynamism and concreteness, offering advice which contributed to the growth and dissemination of the main cultural activities in Alcamo.
GIUSEPPE MANISCALCHI
(journalist)
Journalist on the editorial staff of the Giornale di Sicilia daily newspaper for the news stories in the Province of Trapani, is an attentive and alert judge of our society, and has always supported the development of the cultural activities of our Association.
GIROLAMO MESSANA
(Businessman)

Girolamo Messana, a businessman from Alcamo, constantly and continuously advocated for our Association from its very establishment in 1986, also giving effective and constructive advicei.
MARIO BARBARA
(President of the A. Scontrino Conservatory of Trapani)

A well-read and refined politician, Mario Barbara has always acted with love and passion toward culture, and has published some historical and political essays, constantly working for the dissemination of music and fostering cooperation among several musical institutions in our territory.
PRIZE CIULLO D'ALCAMO 2015
ALESSANDRA CAMASSA
(President of the Criminal Section of the Tribunal of Trapani)

Alessandra Camassa, a member of the National Magistrates Association, has presided over the Criminal Section of the Tribunal of Trapani since January 2010. She has a deep knowledge of Sicily's e cultural, social and judicial milieus, and has always performed her tasks with extraordinary dignity and steadiness. When the anti-mafia magistrate Paolo Borsellino was the head of Marsala's public prosecution office, he described her as "a woman gifted with volcanic working skills, utmost openness, and incredible self-denial and attachment to her office".
DARIO CARTABELLOTTA
(Director General of Sicily's Regional Department for Mediterranean Fishing Activities)

Dario Carabellota has allowed the city of Alcamo and Sicily to grow internationally, with particular regard to the companies operating in the vine and wine production sectors. He has fostered the expansion of the high-quality food industry through several initiatives, including the "Born in Sicily" brand. He represented Sicily in many events and exhibitions, acting as Sicily's Councillor for Agriculture, but also as the general director of various departments of the regional government, including the Regional Institute for Sicilian Wine and Oil. Furthermore, Dario Cartabellota coordinated the activities of 10 Mediterranean Countries for the development of integration policies in the framework of Expo 2015, thus giving prestige to the island of Sicily.
SARA PATERA
(Journalist)

Since 1986 – the year our Association was established - journalist Sara Patera, a music critic for Giornale di Sicilia newspaper, has believed in and supported our activities, including the International Opera Singing Contest, not only with a dutiful and impartial approach, but also with a productive and collaborative attitude.
FRANCO REGINA
(Art Director of Alcamo's Piccolo Teatro)

Franco Regina is the Art Director of the Piccolo Teatro theatre, which will soon celebrate 40 years since its foundation. He has always directed close attention to the cultural activities held in Alcamo and the nearby towns, showing helpfulness and affection toward our Association.
PRIZE CIULLO D'ALCAMO 2014
CETTI GENTILE AMENTA
(Journalist)
Since 1998, journalist has constantly and steadily collaborated with our Association, supporting all our activities with dedication and patience, showing particular affection and commitment for the "Città di Alcamo" International Opera Contest.
LUCA SCALISI
(Orthopaedist and Physical Therapist)
Orthopaedist and physical therapist Luca Scalisi, a pillar for the activities of our Association, has always offered advice that has proven fundamental to the growth and dissemination of our events for several years.
MAURIZIO TRISCARI
(Governor, Rotary District 2110 , year 2013/2014)
Governor of Rotary International District 2110 for Sicily and Malta in the year 2013-2014, has always appreciated the activities of our Association and significantly supported the International Opera Contest that is held in our city.
LEOPOLDO FALCO
(Prefetto di Trapani)
Leopoldo Falco, Prefect of Trapani since 2013, has always acted with consistency, patience and unequalled commitment, with particular regard to sheltering migrants, constantly resolving the difficult issues of such heavy task with utmost professionalism and sense of duty.